The best way to make a custom logo!
Edit a template by simply replacing the text, colors or graphics with our millions of free icons and designer fonts.
Our icon maker is a powerful tool that allows users to upload their own images and convert them into high-quality vector icons. With this tool, users can easily customize the color and size of their icons without sacrificing image quality. Whether you need a small, single-color icon for a website or a larger, multi-colored one for a print project, our icon maker has you covered. Plus, because vector icons are resolution-independent, you can scale them up or down without worrying about them becoming pixelated or blurry. Making a custom logo or design has never been easier!
Unlimited Design Possibilities
With our millions of graphics, endless shape variations, designer fonts, wide color palette that includes gradient colors, replaceable templates, our social icon maker and the ability to upload your own icon/design, you can create a one of a kind design that no one else has in minutes. Make any type of design such as a logo, banner, invitation, t-shirt art and much more without having designer skills using our pro graphic design tools.
Using our simple shapes you can make hundreds of custom design options. Our shape style tool allows you to control and form your own unique shape. Each shape can be easily enhanced by simply changing the angle, its sides, width and so forth. Essentially you can turn a simple shape like a star into a two or three dimensional shape that looks more like a swirl or decagon, for example.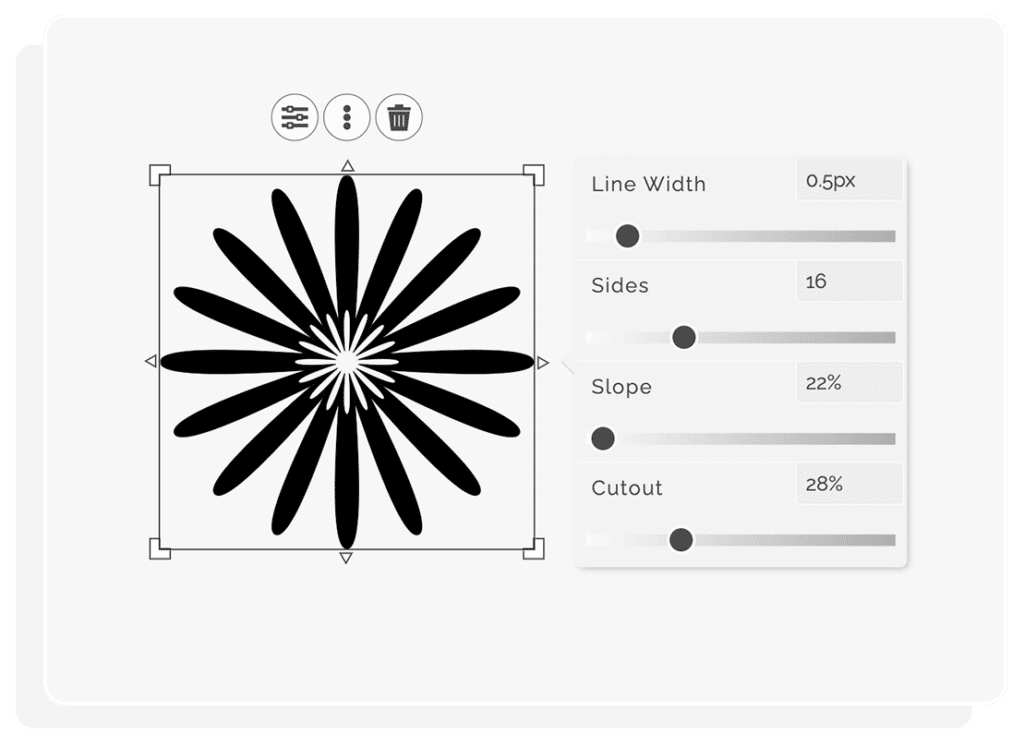 Design your text to compliment your graphic and overall brand with our text customization options. LogoMakr allows you to control the line width, line spacing, its opacity and outline, word spacing, font size and positioning. The endless text design variations that you can complete are sure to exceed your text design expectations.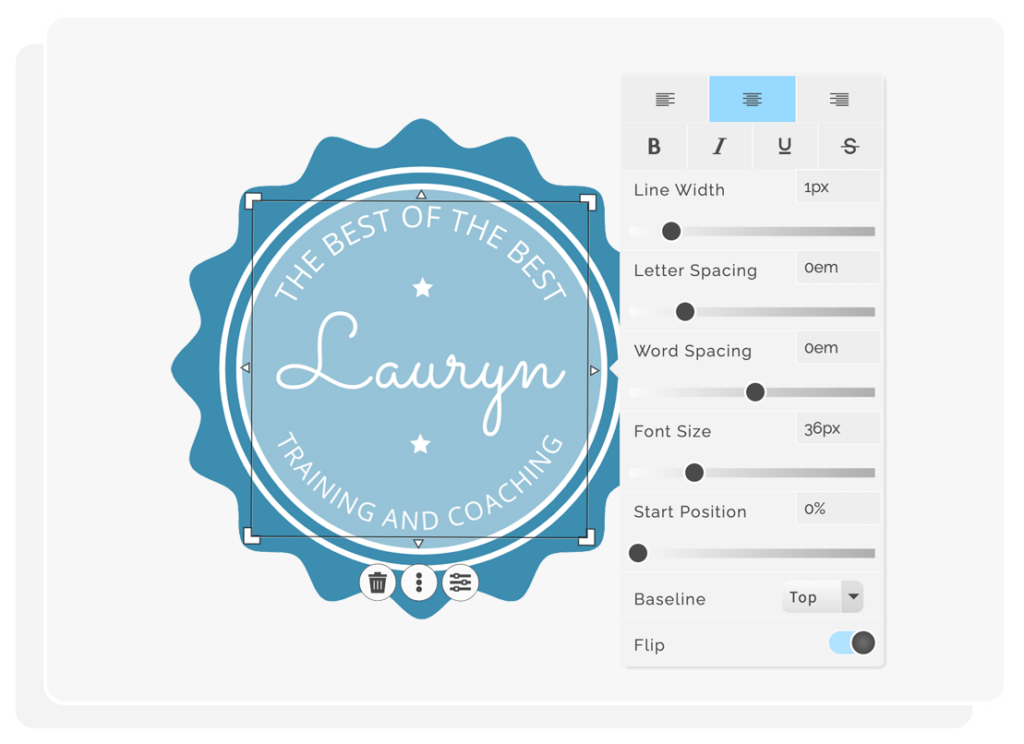 Make social profile icon files in the exact dimensions needed for social media using our social icon maker. This tool allows you to remove backgrounds, erase unwanted items and crop your design prior to creating your social files. Along with your social files, we also include a favicon for your website.