In his article, I am going to show you how you can create a logo in minutes. The best part about this is that you will be able to create a custom logo that reflects your brand and identity. You can also customize different aspects of the logo, such as color, font, and size. This makes it easy for you to come up with the perfect logo for your brand in no time at all! Plus, I am going o show you how to use templates so you don't have to start from scratch, making it even easier to create your ideal design! Here is an example: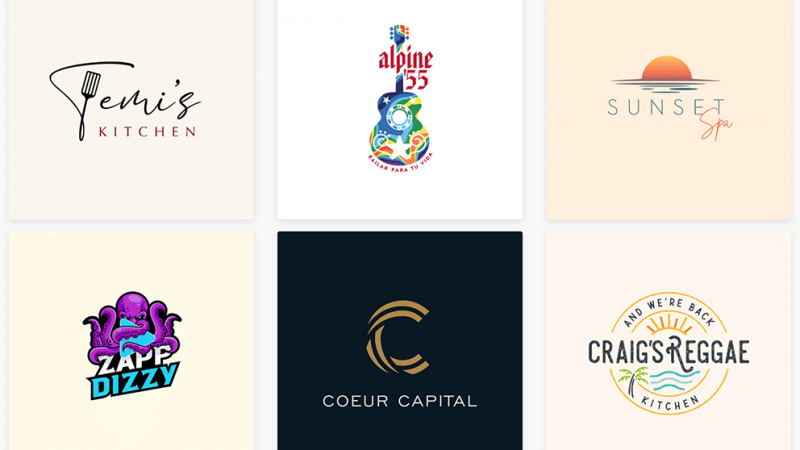 What you need to start


–

To start designing a logo, it helps to have a clear understanding of your brand. What is your company all about? What is the personality of your company? Why do customers come to you instead of your competitors? You also need to decide on colors, fonts and sizes. You can use Logomakr's logo templates as inspiration and then customize the colors and fonts. There are many logos designs to choose from, so again, you don't need to start from scratch. 

Here is a video to help with deciding what type of logo you want before starting:
Basic Logo Design Process


–

The logo design process with Logomakr is very simple. You will not even need to create an account to get started!

Here are the steps for designing a logo on Logomakr:
Step 1)
Look for inspiration by looking for a template or logo you like.
Even the best designers out there get inspiration from other logo designs. And the internet has no shortage of templates and logos from which designers can choose. Once found, these designs are easy enough to adjust with some creativity and customization in order to make them uniquely yours using an app like logomakr.com.
You can get inspiration by going to https://logomakr.com or https://behance.net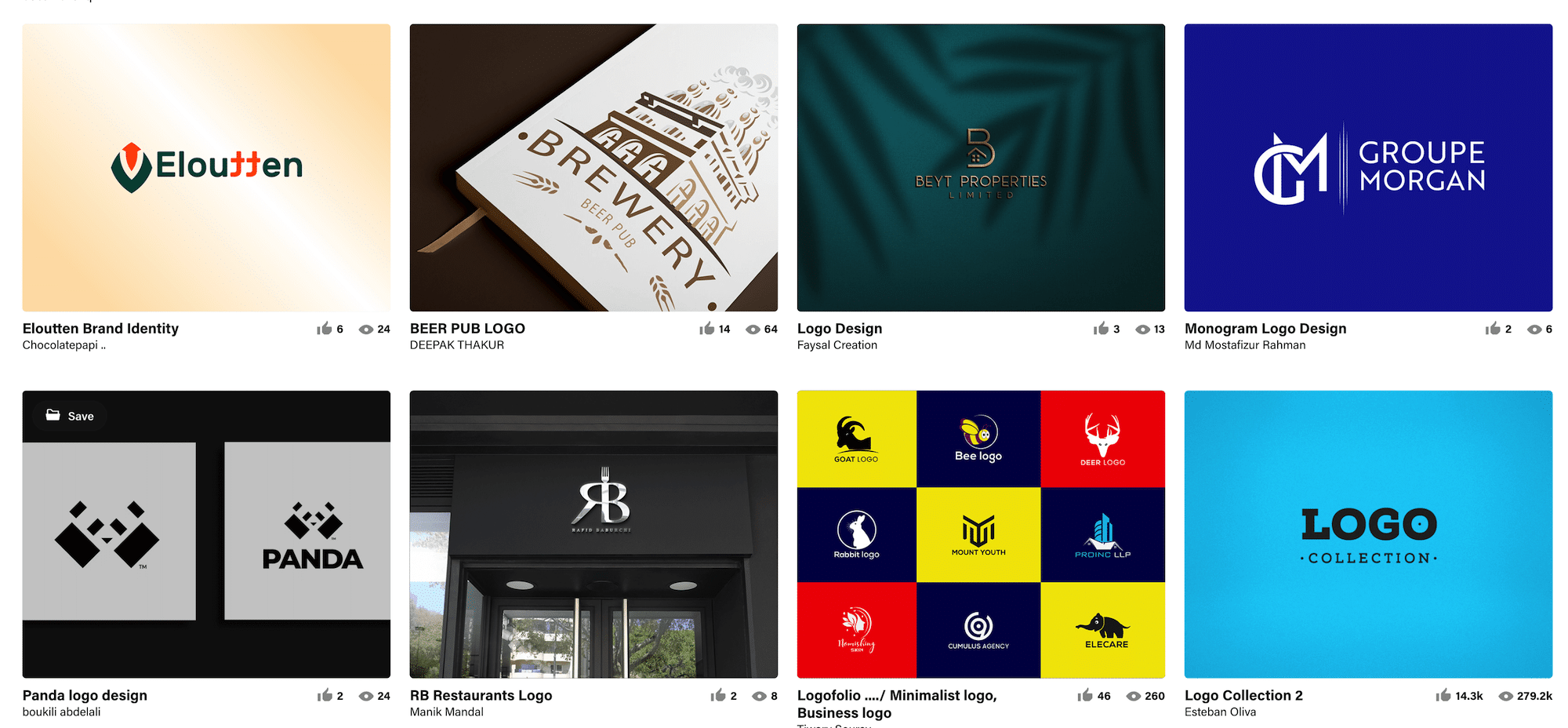 Step 2)
Go to Logomakr.com to create your logo design.
This app allows you to choose millions of icons and hundreds of fonts. It offers an easy and innovative way to customize the designs. Logomark facilitates with different types of templates for every type of business, making it easier for people who want to start their company or brand in no time! Click here to go to this LogoMakr app.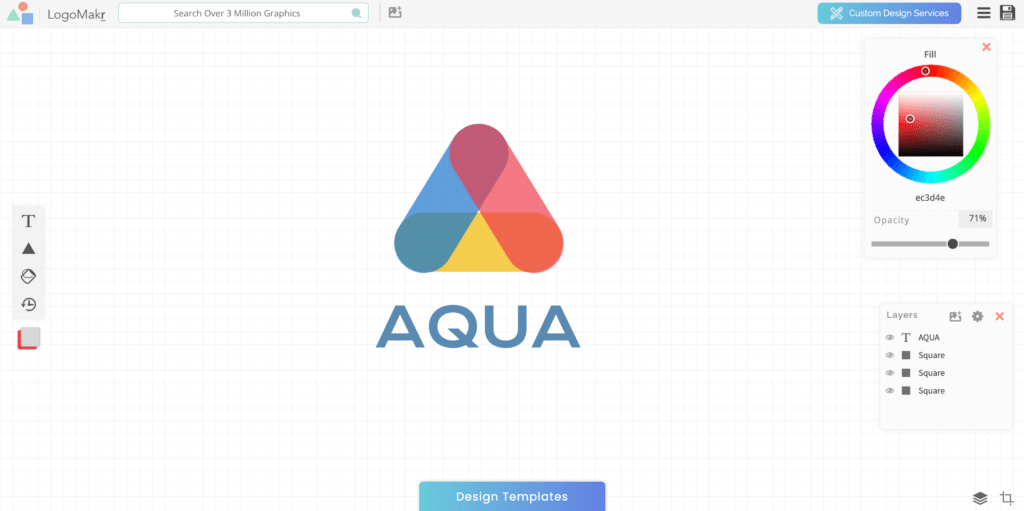 Step 3) 
Add or replace your image icons
Logomakr.com allows you to customize your logo by replacing images and text.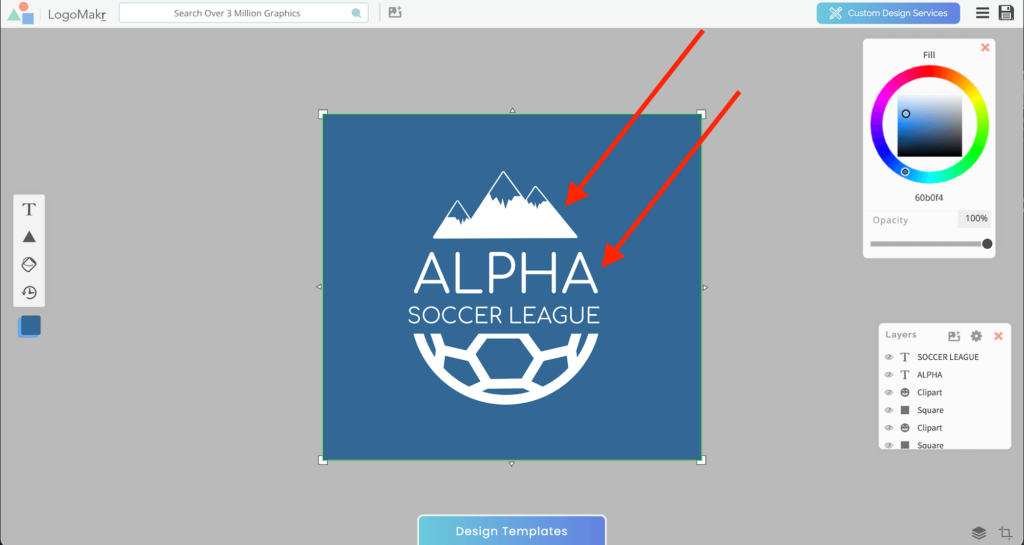 Step 4)
Choose a font that is in line with your brand 
Logomakr.com has hundreds of fonts to choose from. To get the right font just click the type of font category you feel will be in line with your brand from the menu at the top.

Step 5) 
Make any necessary adjustments to the template (such as font, size, and alignment) 
Note: You can resize your text and graphics by clicking on the corners of the object you want to resize. Then move them by clicking and holding that object.

Step 6) 
Add other shapes or objects if needed
Another way to spice up your logo and make it more custom is by adding custom shapes to your logo design. Below is a video to show you how to do this easily do this:
Step 7)
Save your logo design!

Customizing Your Logo
–
One of the best things about Logomakr is how customizable your logo can be. With the click of a button, you can customize many aspects of your logo, such as font and color. This will allow you to make your brand stand out from all others with a customized design. The templates also make it easy to get started on designing your unique logo. The templates offer different layouts for your design so that you can choose one that suits your needs.
You'll also have the ability to experiment with different fonts and colors to create a unique design for your business's logo. For example, if you're creating an elementary school logo, you might want to use fonts like Comic Sans or Zapf Dingbats in order to appeal to younger audiences. You could also use light colors like blue or yellow to keep in line with kid-friendly branding. Or, if you're creating a logo for a new law office, then black lettering on white may be more appropriate and professional sounding than choosing pink letterings on purple backgrounds!
Concution


–

Whether you want to start from scratch or customize a logo we have the tools for you.

Logomakr is the ideal place for custom logo design. Whether you need a new logo for your company, a new logo for your blog, or a custom logo for your Etsy store, Logomakr has you covered. Logomakr has been an industry leader in logo design since 2004 and has help make over 10 million custom logos!